---
Thanks to its precise fit and the material selected, it is ideal for:
- sensitive hooves -
- young horses -
- trail riders -
- endurance riding -
- dressage -
- working equitation -
- extreme trail -
- show/ free work -
- short hooves -
- active stables/ herd keeping -
- conversion to barefoot -
---
Farrier Rebecca Kessler rode the 41 km endurance ride in Trendelburg with her 9-year-old purebred Arabian gelding "Gandalf", which she covered with turfcord herself. This was the turfcord's first endurance test. 
The turfcords showed no significant wear after 41 km with a lot of hard ground!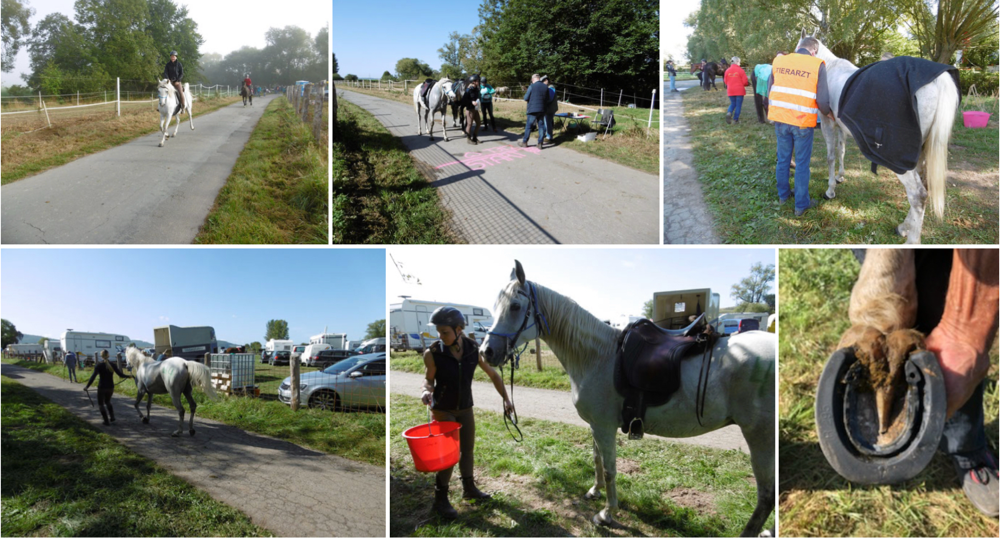 ---
18.02.2019 "Najana" 12-year-old Freiberger mare, leisure horse, she is in the paddock during the day and stands in a box with paddock at night. She injured her dermis a year ago with a displaced shoe and has been barehoofed ever since. The hoof has recovered well, but she is sensitive. As she is no longer to be fitted with shoes, she was glued for the first time 6 weeks ago and has now been re-glued.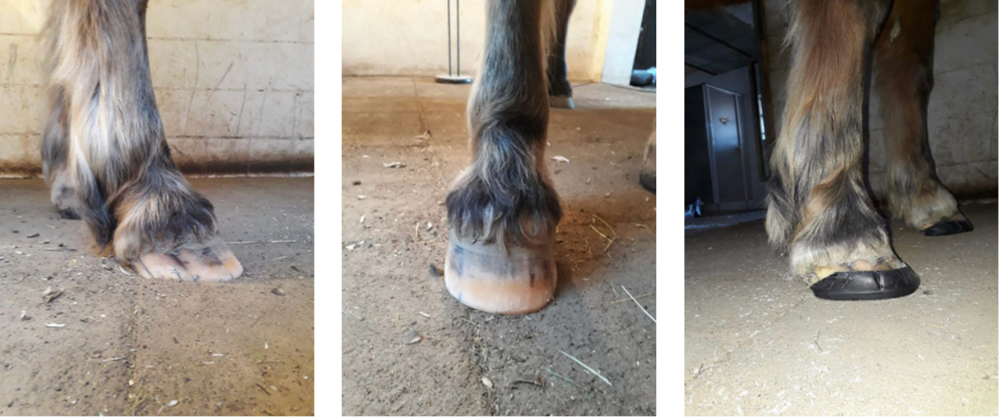 ---
12.02.2019 4-year-old warmblood, for training in dressage, toe walked much too short.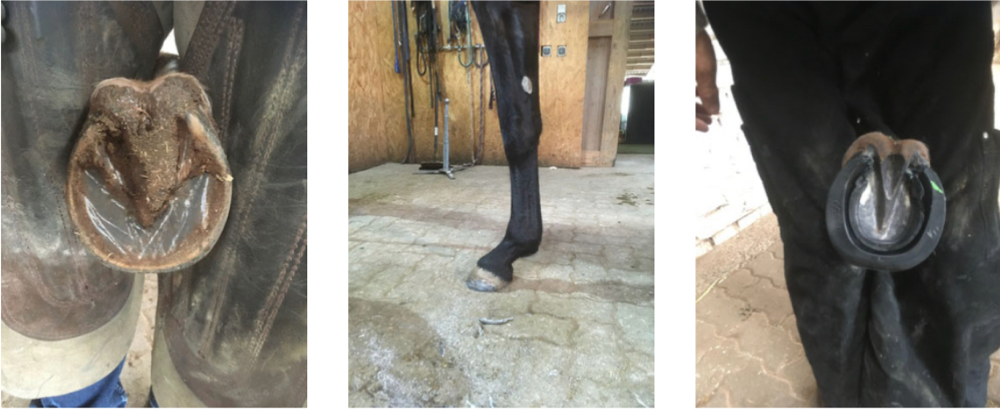 ---